Abandonment Depression: The Masterson Approach and Affective Memory.5TH BIENNUAL CONFERENCE.
---
June 29, 2018




Conferences
---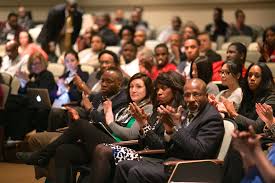 ---
IN ASSOCIATION WITH THE
PRESENTS OUR 5TH BIENNUAL CONFERENCE.
30 AND 31 AUGUST 2018
PROTEA HOTEL
DURBANVILLE, CAPE TOWN.
James Masterson used the term Abandonment Depression to describe the affective memories associated with the emerging real self. Affective memories that enter the treatment room as a result of failing maladaptive defensive patterns, are reflective of the emerging self's struggles with developmental arrests, separation individuation failures and botched reparation attempts. Affective memories associated with traumatic attachments and failed separations, do not allow for real self-activation. These are memories that the pre-oedipal self defends against, and these memories form the foundation for false self formation.
Masterson was clear: remove the defenses, stop the acting out and facilitate the real self-activation. The real self is kept outside reality by defenses built on avoiding these feelings/memories.
This conference aims to provide both international and national attendants opportunities to explore new perspectives associated with the Abandonment Depression. The conference will offer material showing the importance of a treatment approach that will allow access to affective memories that needs to be translated for the real self to actively be present in the treatment room and the therapeutic process.
Since 2007, awareness of the efficacy of the Masterson Approach has been expanding in South Africa. Previous conferences have been hosted in Pretoria, South Africa since 2009. MISA offers reading groups, clinical seminars and individual supervision to clinicians.
MISA would also like to thank all the international faculty members for making a special effort to attend this conference: Dr. Judith Pearson (USA), Carolyn Bankston (USA), Dr. Loray Daws (CAN), Candace Orcutt (USA) and Dr. Murray Schane (USA), Meral Aydin (Turkey), Dr. Kelly Bertrand (USA).
We hope that this conference will be a great learning experience for you and we welcome your participation. We can learn from each other more than we can be taught, please keep that in mind.
Sincerely,
Sean Moorcroft
Director: MISA
REGISTER AND PAY ONLINE HERE:https://www.mastersoninstitute.co.za/conference-registration
Our registration and payment process is secure. You will be able to pay with your credit card or via Electronic Fund Transfer (EFT).

COST: R2600 per delegate.

THE CONFERENCE PROGRAMME IS HERE:

https://www.mastersoninstitute.co.za/conference-2018/programme/

PRESENTATIONS:

https://www.mastersoninstitute.co.za/conference-2018/cape-town-conference-2018-presenters/

CPD POINTS:

12 CEU POINTS APPROVED

VENUE:

Protea Hotel Durbanville, Vineyard Office Estates, 99 Jip de Jager Drive, Tygervalley, Cape Town, 7530

INTERNATIONAL GUESTS

Please book your accommodation well in advance as there are quite a few conferences during that time of year. Please note there are many accommodation venue options to choose from in the vicinity of the conference venue.

TRANSPORT

For those who need transport, please book well in advance. The airport has a host of car hire companies.

For those who would prefer to use the service, here are estimates for UBER from CT airport to the Conference Venue:

uberX: ZAR150-197 (+/- $15USD)
uberASSIST: ZAR150-197 (+/- $17USD)
uberXL: ZAR166-212 (+/- $20USD)
uberBLACK: ZAR258-337 (+/- $30USD)

The distance between Cape Town Airport and Protea Hotel by Marriott Cape Town Durbanville is approx. 10.87 miles (17.49 km) with 33 min travel time.

CANCELLATION:

Cancellations sent in writing to events@mastersoninstitute.co.za before 25 July 2018 will incur a R500.00 fee. Thereafter, a cancellation fee of R750.00 will apply. The balance will be refunded.

ENQUIRIES:

If you need more information, please contact:

Sean at sean@mastersoninstitute.co.za
or
Gustaf at gustaf@mastersoninstitute.co.za