Administration of the NEPSY II in the South African Context
---
October 23, 2017




Workshops
---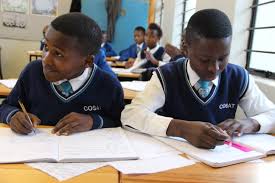 ---
Presented by: Dr Sharon Truter
Learn how to do a thorough child neuropsychology assessment (for scholastic, clinical and/or forensic purposes) using the NEPSY II test with the South African translations and preliminary South African norms.
TWO WORKSHOPS LEFT:
26-27 October 2017: Kloof (Durban)
3-4 November 2017: Lynnwood (Pretoria)
Venue to be confirmed upon registration.
Download the Brochure and Registration Form
Who Should Attend: 
Psychologists (Clinical, Counselling, Educational and Research, including those interested in forensics and neuropsychology)
Workshop Fee:
R2 500.00 incl. VAT
CPD Points
14 General CEU's: Neuropsychological Assessment of Children in SA (Two-day workshop – both days compulsory), Level 1
2 General CEU's: Neuropsychological Assessment of Children in SA (Optional Practical Assignment), Level 1
Workshop Content
Appropriate for ages 3-16 years, the NEPSY II has been translated from English into Afrikaans, Sesotho, Sepedi, Setswana, isiZulu and isiXhosa. Besides the available US norms, preliminary norms for South African disadvantaged children aged 10-11 and 15-16 years are available and further norm research is being done.
The NEPSY II test helps psychologists assess, understand and diagnose individual difficulties that children might have with learning, attention, behaviour, language, perception, motor ability and social/interpersonal functioning. The test also helps to assess school readiness. Based on Lurian theory, the following domains can be tested using the NEPSY II: Attention and Executive Functioning; Language; Memory and Learning; Sensorimotor; Visuospatial Processing and Social Perception.
This two-day workshop will be a practical, hands-on workshop, where delegates will learn how to administer and score the subtests of the NEPSY II and to interpret the test results in the context of brain-behaviour relationships.
The workshop includes an optional practical component to help the delegates solidify what has been learned  and  to help collect further norms. For the practical, delegates need to test two healthy children, aged 10, 11, 15 or 16 years with disadvantaged quality of education on a selection of NEPSY   II subtests that takes approximately 1 – 1 ½ hour(s) per child.
Participants doing this practical will receive:
•   Additional CPD points;
•   The translations and
•   The norms when they are compiled
Duration
2 full days (08:00-16:30)
About the Presenter
Dr Sharon Truter, a Counselling Psychologist who practices and trains psychologists in the field of neuropsychology and who has been involved in the adaptation of the NEPSY II to the South African context.
Registration
To register, complete and return the enrolment form or contact us on training@mindmuzik.com or tel 012 342 1606 for more information.
Disclaimer:
CPD Psych List is not responsible for the organisation or content of the activities it gives notices of.  CPD Psych List serves to announce CPD activities, but this does not necessarily mean that it endorses them.  It is the user's responsibility to verify the information on CPD Psych List with that of the activity organisers.