Anxiety Exposed : 29 October 2017 :Cape Town
---
October 12, 2017




Workshops
---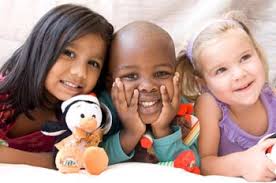 ---
Anxiety is an everyday battle for 1 in 8 children!!!
Approximately 3 children in every class have an Anxiety Disorder.
 We are living in an ANXIETY provoking world:  
Crime is infiltrating our communities. Social media and access to information is overwhelming. The pressures on children to succeed are enormous. The need to conform and fit in is stifling…
 ANXIETY is no longer something that children have to deal with on occasion. It has infiltrated our lives, our homes and our schools. It is bombarding our classrooms and our therapy rooms.
And the impact on our children is devastating!
Distractibility ● Inattention ●  Impulsivity ●  Developmental delays ● Poor grades ●  Social isolation ●  Perfectionism ●  Bedwetting ●  Loss of appetite  ●  School refusal ● Sleep disturbances ● Behavioural difficulties
However, unlike the many other common childhood diagnoses such as Attention Deficit Disorder, Sensory Processing Disorder , Autism, ANXIETY has received very little focus and attention, which has forced us to question our diagnosis and hampered our ability to respond quickly, accurately and effectively. 
Delayed or Misdiagnosis of ANXIETY has significant implications: Multiple  assessments, ineffective therapies, strong medications with serious side effects, seriously battered self-esteem, academic decline and even failure.  But ultimately, if left untreated, ANXIETY has a far more devastating implication…
Suicide among 10-14 year olds has nearly doubled in the last 15 years.
It is the third leading cause of death for 15 – 24 year olds
and
The sixth leading cause of death for 5 – 15 year olds.
With such overwhelming statistics, paediatric professionals across the globe can no longer afford to be NEGLIGENT or remain UNINFORMED!
ANXIETY is SERIOUS and it is INCREASING!!!
Are YOU adequately EQUIPPED???    
 
PROFESSIONAL MINDS is committed to keeping you up to date and informed.
We are proud to present…
ANXIETY EXPOSED
Date:        Sunday 29 October 2017                      
 Time:        08h00-17h00
Venue:      Century City Conference Centre
                      No. 4 Energy Lane, Century City, Cape Town, 7446
 CPD:            Therapists will be accredited with 7-10 HPCSA CPD points for
attending the "Anxiety Exposed" conference.  
All EDUCATORS now requiring CPD points, will be accredited with SACE CPD points for attending the "Anxiety Exposed" conference.
SACSSP CPD points have been applied for.
FEATURING:
Dr Brendan Belsham
Child and Adolescent Psychiatrist
Dr Belsham is one of South Africa's leading Child and Adolescent Psychiatrists.  He currently works in Private Practice and has a special interest in Early Parenting, Attachment, ADHD, Childhood Bipolar Disorder, Autism and Anxiety Disorders. Dr Belsham is a highly respected expert in his area and has published numerous articles on a variety of subjects, delivered many presentations, appeared on television, spoken on radio and written for magazines. He is also the Author of a book entitled, "What's the fuss about ADHD".
Dr Dee Muller
Clinical Psychologist & Physiologist.
Dr Dee Muller is a highly regarded Psychologist, Physiologist and Researcher. She was awarded her PhD in 2014 and is currently employed full time in the School of Physiology, Health Sciences, University of Witwatersrand, where she mentors and lectures 2nd year Medical and Allied Medical Students in Physiology. She also practices as a Psychologist in her Private Practice. Dee  has a special interest in the long term effect of early life stress and later life stress on developmental and immune system function and this was the basis for her PhD research. Dee has had her work published in the European Journal of Pharmacology and has established many successful collaborative partnerships and research projects with hospital based clinicians. Dee is a sought after presenter on this topic and has attended and presented at many local and international conferences.
Pam Tudin
Clinical Social Worker; Clinical, Consultant and Forensic Psychologist.
Pam Tudin is a respected Psychologist in the area of Child and Adolescent Psychology. She is highly regarded for her forensic work, in which she represents the best interests of the child, in court. She consults widely to schools and has inspired many Parents, Therapists, Educators and Children through her fun, user-friendly, informative and practical workshops, both locally and abroad, in which she offers solutions and strategies for successfully managing the challenges associated with 'childhood and adolescence'. Pam has also developed a therapeutic tool, EQ IN A BOX ©, which is an interactive story board game, aimed at enhancing the emotional intelligence of children and adolescents affected by change. This tool has been met with wide acclaim both locally and abroad.
 
And more…
The Course
ANXIETY EXPOSED is an essential, one day, all inclusive conference, aimed at equipping Paediatric Professionals with all the latest research and information regarding Childhood Anxiety and how to effectively identify, manage and address it.
Highly regarded experts in all areas of Anxiety, will provide a holistic understanding of ANXIETY, exploring how it develops, early risk factors, what causes Anxiety, its different forms, the impact of stress and Anxiety on the body(physiologically) and on learning (executive function, working memory etc), effective referral routes and the current best practices and treatment options.
Specific emphasis will be placed on PRACTICAL strategies and techniques for supporting children with 3 key Anxiety Diagnoses: SEPERATION ANXIETY, SELECTIVE MUTISM and OBSESSIVE COMPULSIVE DISORDER, however, the true power of this conference will be on how to successfully navigate an ANXIETY-FREE child through an ANXIETY PROVOKING world,  with effective hands-on PRACTICAL strategies and management techniques to implement IMMEDIATELY!.
ANXIETY EXPOSED, brought to you by Professional Minds, promises to keep you up to date, informed and above all, equipped with the knowledge and the skill to successfully support children with ANXIETY with greater confidence and competence.
Other areas to be covered at the course include:
Differential Diagnoses, Co-morbidities,
Medication and it's side effects,
The Anxious parent, Genetics, Poor Attachment
Difference between Stress & Anxiety,
School Refusal, Performance Anxiety,
Cyberbullying, Social media stress
If you work with children today, you can't afford to miss this!!!
Who should attend?
Doctors
Neurologists
Psychiatrists
Paediatricians
Development Specialists
Occupational Therapists
Psychologists
Social Workers
Speech Therapists
Physiotherapists
Nutritionists
Parents
School Principals
Teachers
Cost:                                                      
  Cost                                                                                        R1400 pp 
 Special Group rate (for a group of 4 or more delegates)             R1300 pp
BOOKINGS CLOSE:  20 October 2017
Bank Details:
Account name: Professional Minds
ABSA Bank
Branch: Rondebosch
Brach code: 632005
Account Number: 408 468 1882
Please use your name and surname as a reference