Group Leader Training Courses
---
October 9, 2017




Courses,Workshops
---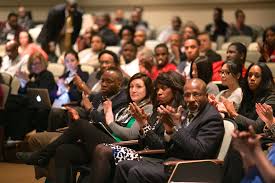 ---
Group Leader Training Courses
Contact Erna Rheeder Tel 012 325 3920 Email erheeder@savf.co.za
Contact 021 850 8548 Email info@socialjustice.co.za
Good parenting strengthens families, brings a decrease in family violence and lays a foundation for strong future families and communities.  We guide you, step by step, through the process of starting a successful group.
| | | | |
| --- | --- | --- | --- |
| Monday | 30 October 2017 | SACSSP CPD 4 | Rebuilding Dreams |
| Tuesday | 31 October 2017 | SACSSP CPD 4 | Ubaba Unathi -"Daddy with us" |
| Wednesday | 1 November 2017 | SACSSP CPD 4 | When gates are closed and Botswadi |
Cost: R1450 (Including 4 manuals, group leader certificates, refreshments and lunch)
Venue:  Somerset West United Church
Online training application: https://goo.gl/forms/CB6gOaM632ndedRf1  (copy and paste into your browser)
Rebuilding Dreams – Course Content
The "Rebuilding Dreams: Guide to Young Parents" programme was developed in answer to the high incidence of teenage pregnancies. The purpose of this programme is to prevent future untimely pregnancies and HIV/AIDS, working towards early father involvement and support and equip young parents to raise their babies in the best way possible. The programme is being presented under the auspices of the SAVF.  This programme allows group leaders to present the programme in 14 group work sessions with teenagers.
The content includes: Guidelines about being young and pregnant and how to cope with the challenges of decisions and relationships a young parent faces; preparation for Baby and the birth process, nutrition, baby's development, discipline, self-care for Mom, Dad's importance, cultural practises regarding involved fatherhood as well as sexual and reproductive health.
Ubaba Unathi—"Daddy with us" – Course Content
65% (12 Million) of South African children grow up without their fathers. This results are angry and sad children, prone to addictive, violent and criminal behaviour, early sexual activities and teenage pregnancies. This needs to be turned around urgently.  Group leaders are trained in a six-hour training session to do interactive group sessions on Father Involvement.
The content includes:  Relationships, why children need their fathers, Roles of fathers and mothers, how to get fathers involved, Mom as the gateway, male role models, conflict management, communication, restoration and growth.
Wednesday – 1 November 2017 – Mom as Gateway and Botswadi
When gates are closed – Course Content
"Mom as Gateway" is a group leader course of National Fatherhood Initiative, to be presented with groups of single mothers to ensure optimal connection between children and both their parents.
The content is enriched to include: Gatekeeping; SA Law and fatherhood; Effects of Maternal gatekeeping; Effects of Father absence, Gatekeeping in a wider sense; Guidance to fathers experiencing maternal and systemic gatekeeping.
Botswadi  – balanced care for the child to parents – Course Content
It is a basic parental skills programme guiding parents to give balanced care to their children, focussing on physical, emotional and intellectual care of a child as well as developing a conscience. Group leaders are trained to do the programme in 7 group sessions with parents.
Rebuilding Dreams, Ubaba Unathi and Botswadi are SACSSP accredited trainings.
Anneke Greyvenstein
Tel 084 513 6464
Tel 021 850 8548
Leading Social Empowerment Community Network
Director | SAAM Accredited Mediator | NABFAM Accredited Training Facilitator
| Level 2 Court-Annexed Mediator
Email anneke@socialjustice.co.za| Skype: anneke.greyvenstein |www.socialjustice.co.za