INSTITUTE FOR PSYCHODYNAMIC CHILD PSYCHOTHERAPY : INTRODUCTION TO PARENT INFANT PSYCHOTHERAPY COURSE: MAY 2018        
---
March 20, 2018




Courses
---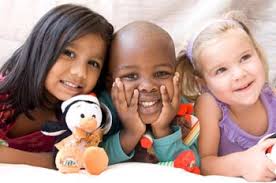 ---
A short course on this topic will be offered by Judy Davies. The course is aimed at clinicians who have an interest in this field and want to develop their skills in working with parents, their babies and young children. It may be of particular interest to clinicians who have completed an infant observation seminar
The course will be based on the Tavistock Clinic model of a short intervention [1-7 sessions] involving both parents and child. This kind of intervention has been found to be helpful in cases in which crying, sleeping and feeding difficulties, or lack of attunement is the presenting problem.
The course will be a mixture of clinical case discussions and readings. It will run for 10 weeks and be limited to 8 participants. Readings will be provided.
Date and time: Wednesdays 1pm – 2.15pm
                             Starting on May 9th 2018 for 10 weeks
Place:            28 Avenue Grande, Newlands
Fee:                R1 800. Deposit of R800 required with booking
Tutor:              Judy Davies is a psychotherapist who has been working in this area since 1993 when she helped establish and then supervised an under 5's Service in Wales. She helped establish and continues to supervise the Zero – 3 Service at the Cape Town Parent Centre and has taught Infant Observation Courses for the Tavistock Clinic in Britain, Johannesburg, Durban and Cape Town. She currently consults to NGO's working with children in Zimbabwe.
Enquiries:      Judy Davies
                    021 683 8362 or 083 273 3475 or jdavies@iafrica.com