Pain Neuroscience Education
---
March 13, 2018




Courses
---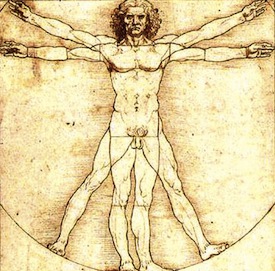 ---
WC OMPTG in partnership with Train Pain presents:
Pain Neuroscience Education
Presented by ADRIAAN LOUW
Course Description: 2-day course
The world is in pain – global epidemiology indicates that one in four people struggle with persistent pain. What a patient thinks about their pain and the health of their tissues significantly impact the pain the pain they experience as well as their treatment and recovery. This 2 day/15 hour class is designed to update attendees on the latest evidence and clinical application of pain neuroscience education (PNE) for patients in pain. Current best evidence has shown that PNE strategies utilizing neurobiology and neurophysiology are able to reduce pain, increase function, reduce fear and catastrophization, and improve movement and change cognitions and brain activation during pain experiences. PNE changes patient beliefs regarding their pain, thus reducing the threat of pain. This class will discuss the evolution of PNE, why PNE is needed in medicine and, more importantly, the clinical application and implementation of PNE for patients with acute, sub-acute and chronic pain. Special features include various metaphors, images, examples and case studies explaining neuroscience to patients in pain. In addition, the class will cover clinical issues such as compliance, pacing exercise and activity, incorporation of PNE with traditional movement based therapy, billing and insurance reimbursement concerns and delivering PNE in busy, time-constrained clinical environments. This class is a must for all therapists dealing with patients in pain. With the global epidemic of pain the evidence is clear that a combination of cognitive therapy (PNE), combined with movement is a powerful strategy in reducing pain and disability.
Course Objectives:
Upon completion of this class, attendees will:
Discuss the latest evidence for PNE
Demonstrate the clinical ability to apply PNE to clinical practice with the use of at least one metaphor shared in class
List at least half of the output systems discussed in class and their response in a patient with persistent pain
List potential strategies to implement PNE into clinic practice regarding time, staff, billing and traditional non-pharmacological treatments
Design a treatment plan for a patient with persistent pain based on output system dysfunc­tions with correct pain neurophysiological reasoning behind the treatment with information provided in the course
Date:               9-10 August 2018
Venue:             Lecture Hall 2, Tygerberg Medical Campus, Stellenbosch University, Bellville
Cost:               
| | | |
| --- | --- | --- |
| | Early Bird fee (before 31 May) | Normal fee (after 31 May) |
| OMPTG and PMPG | R3500 | R3700 |
| Non-OMPTG or non-PMPG SASP members | R3700 | R3900 |
| Non-SASP | R3900 | R4100 |
CPD:                16 applied for
This course will form one of the international electives for those completing the Certificate in Pain Management through Train Pain Academy.
IMPORTANT INFORMATION REGARDING NEW COURSE PAYMENT METHOD:
SASP Members: Click on the link below to access the 2-day course on e-Commerce
https://membership.saphysio.co.za/Ecommerce#/Products/0221
Non-SASP members

:

Reserve your space on the course by calling Shirley or Leona on
021 595 0101 or email wcape@saphysio.co.za. Payment for the course will reserve your place. Use your name and surname and course name as reference. Proof of payment to be sent to Shirley and Mandy at SASP Head Office at rptfinance@saphysio.co.za to reserve your place on the course.
Bank: Standard Bank

Branch: Bedford Gardens
Branch code: 051001
Account: SA Society of Physiotherapy
Account No. 332 191 982
NB: THIS PAYMENT METHOD IS ONLY FOR NON-SASP MEMBERS
Any queries can be directed to Claire Louw on claire@clairelouwphysio.com or Shirley/Leona on wcape@saphysio.co.za or 021 595 0101.