PERSONA DOLL TRAINING
---
April 20, 2017




Training
---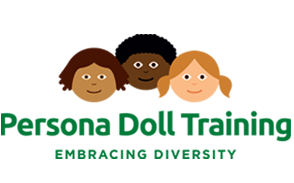 ---
PERSONA DOLL TRAINING: Embracing diversity
Persona Doll Training (PDT) is a non-profit organisation based in Cape Town and working throughout South Africa since 2004. We offer diversity training and materials on how to use Persona Dolls in anti-bias inclusion work, and a range of hand-made Persona Dolls.
Persona Dolls are a creative, interactive tool used around the world in anti-bias work with children and adults. The Persona Doll approach offers a practical and unthreatening way to 'unlearn' prejudice, challenge discrimination and develop psychosocial skills.
Teachers, childcare workers, care givers, home visitors and community workers use the Dolls as powerful tools in exploring, uncovering and confronting bias – in preschool and early childhood development centres, schools, communities and individual homes.
Persona Doll Training offers training, materials, Persona Dolls, online resources and support on using Persona Dolls to embrace diversity and 'talk about things that are difficult to talk about'. PDT supports doll-making workshops, which produce unique Persona Dolls, small play dolls and anatomically correct dolls and provide skills and employment in disadvantaged communities.
First developed as an anti-bias approach in the United States in the 1970s, Persona Doll Training was introduced in South Africa by Carol Smith, Founding Director of PDT (SA) in 2004.  The approach builds on universal and African traditions of storytelling, taken a step further – into discussion and dialogue, with a strong focus on hearing children's voices.  Dolls help children to express their feelings and ideas, think critically, challenge unfair treatment and develop empathy with people who are different to themselves. The approach helps to develop life skills, self-esteem, respect for diversity, problem-solving, language, conflict resolution, and emotional literacy.
Our vision is to create a society free of predjudice where everyone experiences dignity, is included and feels respected.
The persona doll approach combats bullying, abuse, racism, sexism and develops self confidence, empathy and emotional well being.
It is an active innovative learning approach for adults and children