Praxis – Made Perfect
---
February 28, 2018




Conferences
---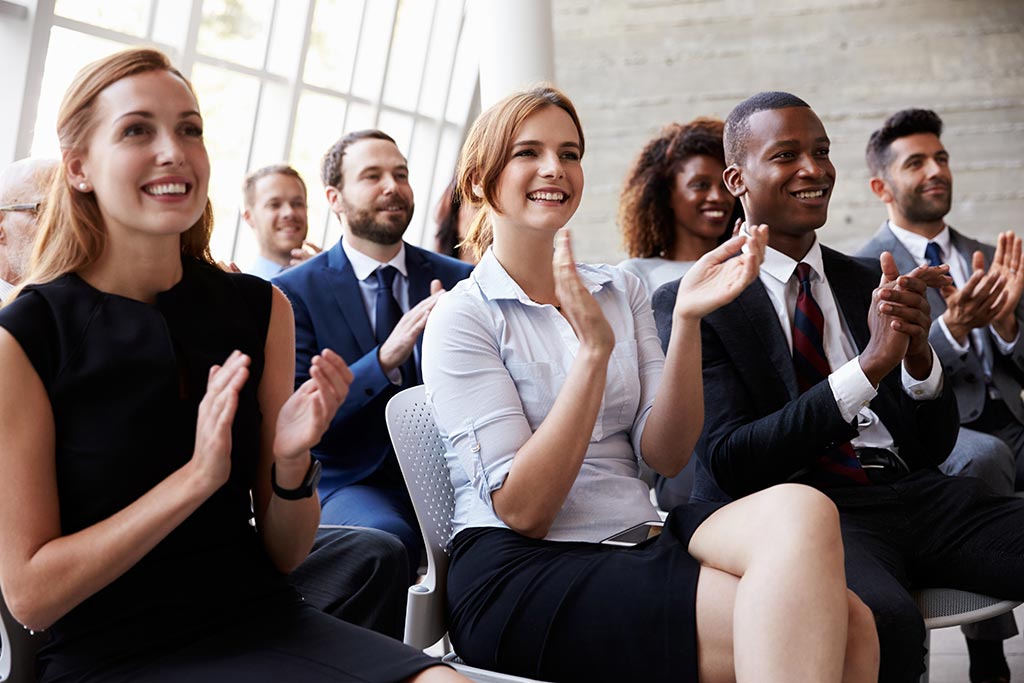 ---
We use PRAXIS every day, in everything we do.
 
It is the foundation for our learning,
success, achievement and mastery. 
We use it to walk and talk.
We use it to make and keep friends
We use it to develop soccer, cricket and netball skills
We use it to write.  We use it to learn
We use it to organize our space and our time
We use it to live with success and skill
Without it, our lives are a continuous struggle

and yet…

16 % of children in every class present with varying degrees of  DYSPRAXIA.
 
Did you know???
 
DYSPRAXIA is as prevalent as other childhood conditions such as ADHD, Dyslexia, Sensory Processing Disorder, ASD


clumsy and uncoordinated ● poor motor planning ● weak fine motor skills ● struggles to get started ● difficulty following instructions ● disorganized ● slow to complete tasks ● struggles to get the main idea ● concrete learner
●  very routine-bound ● needs excessive support ● repeated failure ● poor social skills
● low self-esteem
BUT…
there is one SIGNIFICANT
DIFFERENCE:
 
The approach to DYSPRAXIA is highly unique and specific and being able to correctly identify and manage it, is your key to cracking the code and making an enormous difference!


PROFESSIONAL MINDS is committed to keeping you up to date and informed.
We are proud to present…
 
PRAXIS MADE
PERFECT
                                                             
Date:            Sunday 22 April 2018  (Cape Town)    &      Sunday 6 May 2018  (JHB) 
Monday 23 April 2018  (Treatment)         &       Monday 7 May 2018 (Treatment) 
Time:            08h00-17h00 (Sun)                                         08h00-17h00 (Sun)
08h00-12h00 (Mon)                                        08h00-12h00 (Mon)
Venue:         Century City Conference Centre         &        Hilton Hotel ,Sandton
No. 4 Energy Lane, Century City,                       138 Rivonia Rd,
Cape Town                                                          Sandton, JHB
CPD:               Therapists will be accredited with 7 HPCSA CPD points for attending the "Praxis made Perfect" conference and 3 HPCSA CPD points for attending the Treatment Course. An additional 3 HPCSA CPD points have been applied for, for a PRAXIS questionnaire
All Educators now requiring CPD points, will be accredited with SACE CPD points for attending the "Praxis made Perfect" conference..
SACSSP CPD  points have been applied for.                                 
 
Featuring:
Maude Le Roux
Respected Occupational Therapist, International trainer and presenter, Author 
Maude Le Roux, is a South African born, highly respected and specialized Occupational Therapist and Expert in the field of DYSPRAXIA. She is the owner and clinical Director of A TOTAL APPROACH, a holistic, multidisciplinary Therapy Centre in the USA, treating attention, sensory, cognitive and learning disabilities and helping children to learn in their unique way. She is highly regarded for her work and experience in the areas of Autism Spectrum Disorders, Sensory Processing Disorders, Attachment Disorders and Dyslexia/Learning Disorders.  Maude inspires professionals around the world with her practical and informative presentations and her vast clinical expertise. She is a respected Therapist Mentor and has attended and presented at many international and American conferences and workshops. She is also a board member of ATTACH and a trainer of the Tomatis and Interactive Metronome Programmes. Maude has co-authored a book "The Listening Journey" with Francoise Nicoloff and has just published her second book, "Our Greatest Allies".
Marguerite Monvoisin
Expert Speech- Language Pathologist & Audiologist, Lecturer
Marguerite Monvoisin is a Speech-Language Pathologist and Audiologist with a Master's degree in Communication Pathology from the University of Pretoria. She is trained Sensory Integration Theory and as a Neurofeedback Therapy practitioner (Brian Othmer Foundation, Los Angeles). Marguerite has worked in both academic and private settings and is passionate about early communication intervention, hearing impairment, cochlear implant work and ASD. She is an advocate for transdisciplinary work and has been invited to present at many South African and International conferences. She has lectured and examined University Students and is currently part of a lecture / mentor team for post-graduate students. She has authored many articles and papers, which have been widely published in professional journals. 
The Course
PRAXIS MADE PERFECT is an exciting, new international conference offering Paediatric Professionals insight into the critical skill of motor planning  (PRAXIS) and why it is an essential foundation for all development and learning.
The conference will explore what PRAXIS is, how it develops, the environmental and neurological components that support or impede it, with an emphasis on what can go wrong, to result in DYSPRAXIA, including Developmental Apraxia of Speech. Professionals will gain insight into how to correctly identify the different types DYSPRAXIA, (including early warning signs), the impact of DYSPRAXIA on function, performance, social development, self-esteem and above all, the correct approach, skill and strategies to help children who struggle with DYSPRAXIA.
PRAXIS MADE PERFECT, featuring Maude le Roux,  international expert on MOTOR PLANNING, from the USA, and Marguerite Monvoisin from SA, will keep South African Professionals abreast of all the latest research regarding DYSPRAXIA in children and will discuss all the current international best practice intervention options. The focus of the day will be on PRACTICAL classroom management and the top therapeutic strategies for helping children with DYSPRAXIA to overcome their difficulties and achieve success.
A highlight of the day will be the presentation by an adult with Dyspraxia and her insights into the effort, challenges and strategies required to successfully navigate herself through everyday encounters.
Maude Le Roux, with her real life Practical examples, her accessible, engaging approach and her wealth of knowledge and experience in this area, promises to bring DYSPRAXIA to life and armed with her insights, will inspire and empower you to address the challenges of DYSPRAXIA with success and confidence.
Other areas to be covered include: 
How to accurately distinguish between DYSPRAXIA and other prevalent learning difficulties.
Difference between DCD and Dyspraxia
Link between Language and Dyspraxia 
The role of PRAXIS in attachment, feeding and communication
Typical personality traits and behaviours which develop as a result of Dyspraxia
The impact of PRAXIS on learning, performance and executive function
And….
Due to popular demand…

An EXCITING ADDITIONAL DAY 2 for THERAPISTS – A Morning of Treatment principles and activity ideas:
We are excited to be offering our Therapist's an additional morning of specific treatment principles, techniques and activity ideas for the TREATMENT OF DYSPRAXIA and DEVELOPMENTAL APRAXIA of SPEECH. There will be separate sessions for both and as it will be an interactive, engaging and hands on session, space is limited to 100 therapists! This is an incredible, unique opportunity to develop your skills, knowledge and practice and to learn from internationally recognized top experts in this area.


If you work with children today, you
don't want to miss this!

Who should attend?
Developmental Specialists 
Doctors 
Educators
Facilitators
Neurologists 
Nutritionists 
Occupational Therapists 
Paediatricians 
Parents
Physiotherapists 
Psychiatrists 
Psychologists 
Registered Counsellors
School Principals 
Social Workers 
Speech & Language Therapists 
Don't Miss this Opportunity…
Be a part of the excellence!
Space is limited! Book Now!
NOW with CREDIT CARD FACILITIES
Cost:
Cost:                                                                                                                 R1495 pp
Early Bird Discounted Rate (if payment before 3 March 2018):                          R1350 pp
Special Group Rate (for a group of 4 delegates, after 3 March 2018):                   R1375 pp
Additional Therapist Morning:                                                                       R775 pp
(Special offer for delegates who attend Day 1)     
                                                                                                        
                           
 BOOKINGS CLOSE: 28 March 2018
Bank Details:
CAPE TOWN CONFERENCE:  
Professional Minds
Absa Bank
Account number: 408 468 1882
Branch Code: 632005                                                                 
Please use your name and surname as a reference.                                     

 JHB CONFERENCE:                                                            
Professional Minds
Absa Bank
Account number: 408 639 6394                                              
Branch Code: 632005                                                                 
Please use your name and surname as a reference.
PLEASE BOOK ONLINE HERE
 Please email your proof of payment (using your name as a reference), so that your seat can be reserved.  No refunds will be given if cancellations are received after 28 March 2018.
For further information:
Email: bookings@professionalminds.co.za
Fax: 0865 845 688
Haley: 084 581 7557 Cornelia 084 367 5618