THE SCIENCE OF PERSONALIZED MEDICINE SYMPOSIUM The Evolution and Delivery of Translational Genomics
---
July 9, 2017




Workshops
---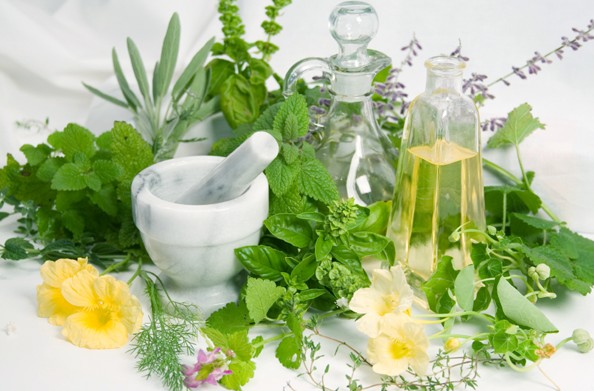 ---
25 August 2017 | Spier, Cape Town, South Africa
The first South African gathering of multi-disciplinarian health professionals to explore the clinical implementation of Translational Genomics.
INTRODUCTION
In August 2017 CTG Centre, the Centre for Translation Genomics, and ICN, the Institute for Clinical Nutrigenomics, will be hosting THE SCIENCE OF PERSONALISED MEDICINE SYMPOSIUM The Evolution and Delivery of Translational Genomics,
in Cape Town, South Africa.
The translation of genomics for clinical practice has become requisite for all health professionals. Practitioners, no matter their undergraduate degree or the nature of their practice, experience the inevitable knowledge gap between what they were
taught at university, what they are reading in the scienti c literature about genomics, and the translation for their patients.
Translational genomics demands that practitioners work together, refer to each other, and communicate with a common genomics language. For this reason, CTG and ICN will be hosting the rst South African gathering of multi-disciplinarian health professionals to explore the evolution and delivery of Translational Genomics.
SPEAKERS & TOPICS
1.1 The Translational Nutrigenomics Knowledge Gap by Dr. Yael Joffe PhD RD (SA)
There is a signi cant 'knowledge gap' experienced by many practitioners who wish to include nutritional genomics in their practice. Nutrigenetics must exist in the context of a nutritional systems biology approach. An understanding of nutrigenomics and the interplay of these systems is the key to developing e ective and meaningful dietary and lifestyle interventions. Practitioners require more in-depth, expansive training; understanding the biochemical environment of gene variants and the impact of nutrients on gene expression will provide them with the skills and knowledge to independently construct dietary recommendations that surpass the recommendations o ered by commercial nutrigenetic tests.
About Dr. Yael Joffe
Dr Yael Joffe is acknowledged globally as an expert in the eld. She obtained her PhD from the University of Cape Town, exploring the genetics and nutrition of obesity in South African women. She has co-authored It's not just your Genes, has published on nutrigenomics in peer-reviewed journals and has been involved in the development and supervision of nutrigenomics courses around the world. Dr Joffe is currently an Adjunct Professor, teaching Nutrigenomics at Rutgers University, and teaches an online Translational Nutrigenomics training course for health practitioners. She is also the founder of the CTG Centre in Cape Town, the Centre for Translational Genomics
2 Pharmacogenomics – An overview by Leesette Turner (M Parhm UCT) South Africa
Pharmacogenomics combines genomics with pharmacology and studies how inherited genetic di erences may a ect responses to medications. Both the e cacy and toxicity of a medicine regimen are important and if we can ensure that more patients derive maximum therapeutic bene t with less side e ects then this is good news for clinical practice, and health costs. Is the pre-screening of patients practical and how can it contribute to cost e ective and safe medicine use?
About Leesette Turner
Leesette is currently Clinical Director of A to Z of Medicines, a company that provides and consults in medicines information databases and clinical expert systems.
She believes that a drug is only as good as the information provided with it and that it is essential that medicines for a patient are individually managed according to their clinical and safety pro le
3. Integrating 'upstream' processes into clinical nutrigenomic solutions
by Christine Houghton B.Sc., Grad.Dip.Hum.Nutr., PhD (Australia)
The concept of biochemical individuality was advanced by renowned biochemist Roger Williams in the 1950s. Clinicians in Nutritional Medicine embraced it – but in reality, we have not until recently had the tools to determine an individual's biochemical uniqueness. Enter Nutrigenomics, an emerging science which is already revolutionising the way we may use nutrition information to more precisely target an individual's physiological imbalances.
This presentation takes a broader, more balanced view of this rapidly-accelerating sub-specialty of nutrition science.
About Christine Houghton
Following many years in private practice as a Nutritional Biochemist, Christine is currently completing doctoral research at the University of Queensland, investigating bioactive phytochemicals with signi cant clinical potential.
In addition to her research, Christine is co-author of the courses: FOUNDATIONS IN NUTRIGENOMICS and ADVANCED TRANSLATIONAL NUTRIGENOMICS,
Her peer-reviewed publications include two Review papers on Sulforaphane, the bioactive compound derived from broccoli sprouts. She is also the author of "Switched On – Harnessing the Power of Nutrigenomics to Optimise Your Health".
3. Understanding of the major promotors in sustained inflammation
by Dr. Ann Lannoye MD (Belgium)
Most chronic conditions are related to chronic, persistant inflammation
In this presentation we will give an overview of the most important origins of in ammation and the possibilities of nutritional immunomodulation.
About Dr Ann Lannoye
Ann Lannoye studied Medicine and worked as a healthcare professional for 25 years having her own nursing home for severely disabled elderly people. Through her work she became very conscious about the importance of prevention and a functional approach to disease.
She started a series of complementary studies in the eld of Orthomolecular Medicine, Functional Medicine and nutrition as well as Functional Medicine at the IFM in the US and Spe- cialised University for Nutritional and Functional Medicine" in Paris with Prof. Castronovo. She is currently in the middle of a 2-year course on Functional Neurology in the US at the IAFNR.
4. Integrative and functional nutrition therapy for mood disorders
by Kathie Swift (MS, RDN, LDN, FAND, EBQ) USA
Anxiety and depression are the most common mental health disorders a ecting millions of individuals around the globe. A systems biology approach is emerging that appreciates how in ammation, gut dysbiosis, oxidative stress, hormonal imbalances and nutrient de ciencies a ect brain health. Integrative "psycho-nutritional" therapies including diet, supplements and mind body practices can transform the mental state of the individual and alleviate su ering.
About Kathie Swift
Kathie is the co-founder of the Integrative and Functional Nutrition Academy, www.IFNAcademy.com, a comprehensive, online, educational program for health care professionals interested in nutritional medicine. Kathie is the author of two books on digestive health including The Inside Tract: Your Good Gut Guide to Health and The Swift Diet: 4 Weeks to Mend the Belly, Lose the Weight, and Get Rid of the Bloat.
5. Nutritional Genomics of the Mediterranean Diet: A Dietary Pattern That "Talks" to Our Genes by Dr. Valentini Konstantinidou MSc, PhD Nutritional Genomics Specialist and Consultant, Co-Founder and CEO of DNANUTRICOACH® (Barcelona Spain)
The Mediterranean dietary pattern is more than just a diet and it is, to date, the most
studied pattern at the level of evidence-based medicine. Nutrigenomic intervention studies have shown that the Mediterranean diet pattern has a protective e ect on the expression of pro-atherosclerotic genes. The synergies and cumulative e ects among di erent foods and nutrients are behind the bene ts of this healthy dietary pattern. A multidisciplinary approach is crucial to extract knowledge from large-scale data: from gene expression, SNPs, and microRNAs, to metabolites. The integration of OMICS, at a single-OMICS level or a multi-OM- ICS level, is crucial to better understand the inter-individual mechanisms behind the conferred protection of the traditional Mediterranean diet and to gain greater knowledge with respect to personalized nutrition.
About VALENTINI KONSTANTINIDOU, MSc, PhD
Her research focus has always been in the bene cial health e ects of Mediterranean diet and extra virgin olive oil consumption in humans. She has participated in big interventions studies in Europe and in Spain such as PREDIMED, EUROLIVE, EHES and is an author of numerous publications
She is an accredited University lecturer in Spain and have presented research results in numerous international congresses and symposiums about research experience with practical applications.
The Symposium will also host a Culinary Genomics Exhibition which will display the fusion of nutrition science, genomic medicine and culinary arts.