The Creative Couple:The Association of Couple Psychoanalytic Psychotherapists presents a day seminar with Mary Morgan:
---
March 23, 2018




Workshops
---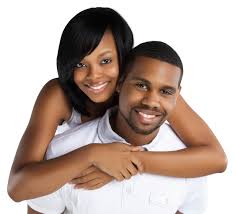 ---
Seminar Schedule
Registration 8:30 – 9:00 Session 1 (9:00 – 10:30)
Saturday 25 August 2018 9 am to 5 pm
at
The UCT Lung Institute George Street, Observatory
A Couple State of Mind
This session considers the concept of a "couple state of mind" and why it's central in the containment of couples seen for psychotherapy
Session 2: (11:00 – 12:30) The Couples' Projective System
This session considers the concept of the couple's projective system, related to Klein's concept of projective identification, as it manifests in particular kinds of difficult couple relationships, including a projective gridlock. The "unconscious contract" will also be explored.
Lunch (12:30 – 1:30)
Session 3: (1:30 – 2:30) The "Creative Couple"
This session considers why being part of a couple can be difficult for anyone, but also why we might nonetheless need an intimate relationship and find it potentially creative.
Session 4: (3:00 – 5:00) Case Presentation and Discussion
About the presenter:
Mary Morgan is a Psychoanalyst (Fellow of the British Psychoanalytic Society and member of IPA) and Reader in Couple Psychoanalysis at Tavistock Relationships, London. She is the current Head of the MA and Clinical Training in Couple Psychoanalytic Psychotherapy, a member of the IPA committee on Couple and Family psychoanalysis (COFAP) and is a Board member of the International Association of Couple and Family Psychoanalysis. She has published extensively on many aspects of couple psychotherapy, working from an Object Relations perspective, and has made an important contribution over more than 25 years to the writing on couple psychoanalytic psychotherapy. Publications include The projective gridlock: a form of projective identification in couple relationships, Chapter 2 In: Ruszczynski, S.R. and Fisher, J. (Eds) Intrusiveness and Intimacy in the Couple (Karnac, 1995) and On being able to be a couple: the importance of a 'creative couple' in psychic life, In Grier, F. (Ed) Oedipus and the Couple (Karnac, 2005 and a new edition currently in press, 2018). She has co-edited How Couple Relationships Shape Our World: Clinical Practice, Research and Policy Perspectives (Karnac, 2012). Her recent book 'A Couple State of Mind' is in press and will be published by Routledge later this year. Mary Morgan also has a private practice in London where she provides individual psychoanalysis, couple psychotherapy, supervision and teaching.
Abstract of the seminar:
"Couples coming to therapy show us just how difficult it can be to develop and sustain an intimate, adult couple relationship." Drawing from Kleinian object relations theory, and building on the psychoanalytic literature on couple therapy, Mary Morgan has developed certain key concepts such as "projective gridlock" and the "creative couple". This seminar explores these and other concepts central to shaping the therapist's "couple state of mind" and thereby providing a safe therapeutic container for couples who are struggling to provide that container for themselves. Clinical vignettes and discussion will further enhance our understanding of this important clinical work.
Early Bird Fee (early bird to 31 May):
R1200 for ACPP members and R1300 for non-members Fee from 1 June:
ACPP members and Non-members R1500
EFT payment: ACPP, FNB, branch code 250655, acc't 62553962103 POP to coletta.canale@gmail.com with full name as reference CPD points are being applied for
Enquiries and dietary requirements can be sent to Coletta Canale: coletta.canale@gmail.com