The Provision of Expert Opinion and Evidence as a Health Professional runs from the 21st to the 23rd of November 2018 at UCT
---
October 24, 2018




Courses
---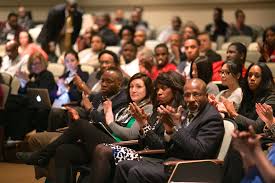 ---
UCT course on: The Provision of Expert Opinion and Evidence as a Health Professional runs from the 21st to the 23rd of November 2018 at UCT Health Sciences Faculty.  This is the only experiential, practical 'in-the-box' training of its kind available in South African currently and is recommended for those health professionals who wish to become and or are involved in expert work.  The course has been specifically designed to complement the first SAMLA course recently completed and is the ideal 'next step' for those who wish to gain practical training in the skills of being an expert witness.
THE PROVISION OF EXPERT OPINION AND EVIDENCE AS A HEALTH PROFESSIONAL
21 – 23 November 2018
Two recent judgments highlight the need for extra training when one is a health professional engaging in expert work – as set out below. Both matters – one a medical negligence matter and the other a life insurance matter – illustrate the requirement of an expert witness to base their opinion(s) on a logical, reasonable and justifiable conclusion.
In the matter of the MEC for Health, Western Cape v Q (928/2017) [2018] ZASCA 132 (28 September 2018) the following is noted:
"[38] The opinion of the medical experts was central to the determination of the required level of care and whether there was a breach of it. The requirement in evaluating such evidence is that expert witnesses support their opinions with valid reasons. Where proper reasons are advanced in support of an opinion, the probative value thereof is strengthened.[12]
'It is not the mere opinion of the witness that is decisive but his ability to satisfy the Court that, because of his special skill, training and experience, the reasons for the opinion which he expresses are acceptable.'[13]
The matter of B v Hollard Life Insurance (2014/10011) [2018] ZAGPJHC 460; [2018] 4 All SA 77 (GJ) (16 April 2018) illustrates the importance of proper file management with regard to documentation, evidence, dates and timelines in ensuring a defensible decision with regard to upholding repudiation on the basis of material non-disclosure.
The course enjoys UCT certification and 18 CPD points.
Please contact ce.administration@uct.ac.za to register.
Thank you to Natmed; Constantia Insurance and Lexis Nexis for their tremendous support of the UCT course via their professional recognition for the need for health practitioners to engage in further, practical training in the field of expert work.
Medical Malpractice in South Africa by John Saner SC will be on sale at the training venue on the last day of the course.