TRAINING AS A JUNGIAN ANALYST COMMENCING IN 2019
---
June 29, 2018




Training
---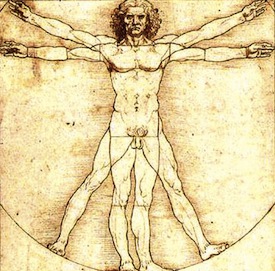 ---
TRAINING AS A JUNGIAN ANALYST COMMENCING IN 2019
South African Association of Jungian Analysts C G Jung Centre, 87 Main Road, Rondeboschsaaja@mweb.co.za​ / 021 689-6090
The Southern African Association of Jungian Analysts (SAAJA) is
pleased to announce that the next training programme will start in January 2019, with formal seminars commencing in February 2019. SAAJA offers a postgraduate training programme in preparation for certification as a Jungian Analyst. This programme extends over a minimum of four years. SAAJA is also pleased to be able to offer this training to individuals from outside Cape Town via our distance training programme.
The training is open to psychiatrists, clinical psychologists and other suitably qualified psychotherapists with a Masters Degree. Certification ensures automatic membership of the International Association of Analytical Psychology (IAAP). Applicants must be practicing psychotherapists and are also required to have significant experience as psychotherapists. Applicants must be registered with the Health Professions Council of South Africa (HPCSA). Social Worker applicants must be registered with the SA Council for Social Service Professions (SACSSP).
Applicants must have completed a minimum of 150 hours of personal depth psychotherapy over a period of at least two years prior to commencing the training programme. If these 150 hours were completed with a Jungian analyst, 100 hours will count towards the total number of analytic hours required for certification.
A total of five ninety minute seminars will take place during training weekends every second month (from Friday evening through Sunday lunch time), amounting to six weekends per year. These seminars will take place at the C G Jung Centre in Rosebank, Cape Town over a period of four years. The curriculum covers theoretical aspects of analytical psychology and its application to clinical practice. The curriculum includes basic concepts, complexes, archetypes, connection of Jungian concepts to psychodynamic theories, a Jungian view of psychopathology, analytic technique (including dream interpretation and active imagination), typology, transference and counter-transference, transcultural issues, developmental theory and aspects of psycho-neurobiology as it applies to clinical practice.
Closing date for applications is 31 August 2018.
For further information please contact Marian Campbell or Lynda at C G Jung Centre – Email:saaja@mweb.co.za​ or call 021-689 6090.