The Kleinian Development, to commence in February 2020 until November 2020
---
December 11, 2019




Courses
---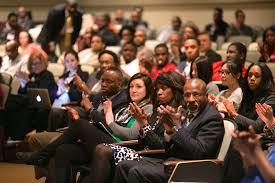 ---
The IPCP is excited to invite you to our year-long theory course, based on Meltzer's classical text, The Kleinian Development, to commence in February 2020 until November 2020.  The course will be led by Karen Proner via Skype, and attendees will gather in the same venue each month.
Karen Proner spent some time in South Africa in 2019 teaching and sharing her vast experience. She is an adult and child analyst, trained in England, and presently lives in New York. Karen is a member of the NYFS and a faculty member of IPTAR.  She is a training supervisor for the Child Analysis Training at the Freudian Society, and the Child Psychotherapy Training at IPTAR, and a faculty member at the Centro Studi Martha Harris in Florence, Italy. Karen has been an editor of the International Journal of Infant Observation and has published papers in various journals. Her interest is in infant observation and Bion's understanding of the learning process and its use in training psychoanalysts.
This course is aimed at clinicians who have knowledge of Freud, Klein and Bion and who wish to deepen and consolidate their theoretical understanding, as well as clinicians, who may have an interest in teaching theory.  Clinical material and examples will be used to illuminate theory.
Donald Meltzer's book, The Kleinian Development, will guide us from Freud as the beginning point, to Klein's clinical and theoretical development including her seminal work with a ten-year old boy, Richard, documented in the Narrative of a Child Analysis. If time allows, we will continue with the last part of Meltzer's book on his understanding of Bion's papers.
If you are interested, please respond to this email as we would like to gauge interest for 2020.
Time:  The group will meet from 6pm-9.00pm. There will be a short break.
Cost:   10 seminars totaling R3000 per participant. No refunds for missed seminars.
CPD:   CPD points will be applied for. Please send PS numbers.
Dates: Every second Thursday evening of the month, commencing February 2020
Venue: 5 Mayo Road, Parkview, Johannesburg       
Please contact Malan van der Walt for further information.