The Provision of Expert Opinion & Evidence as a Health Professional
---
August 19, 2019




Courses
---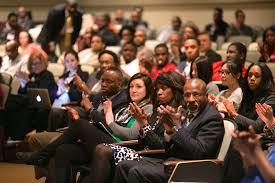 ---
University of Cape Town| Faculty of Health Sciences | Anzio Road |Observatory | 7925 | Cape Town Telephone: +27 21 650-5246 / 1469 | Fax: +27 86 549-4228 | e-mail: ce.administration@uct.ac.za www.ceuhealth.uct.ac.za
Course Invitation
The Provision of Expert Opinion & Evidence as a Health Professional
27 to 29 November 2019UCT Faculty of Health Sciences(08h30 to 16h30)
This is a three-day programme aimed at health professionals who are interested in and or are already servicing the legal and business domains with expert opinion and evidence. This includes health professionals in private practice, academia and business employees who may wish to learn more regarding the provision of expert opinion and evidence.
The course is offered in partnership with Burns-Hoffman Consulting, a specialist consultancy in the provision of expert opinion, incapacity, risk and medico-legal assessment reports.
Elise Burns-Hoffman from Burns-Hoffman Consulting will present the course alongside a team of senior legal and health professionals including business experts in the field.
Who should attend?
Those with amedical, paramedical, nursing degree/diploma – or related health professional qualification are invited to attend – including doctors; occupational therapists; physiotherapists; psychologists; social workers etc. Risk claims assessors in possession of the above-mentioned qualifications are encouraged to attend.
Course content:
Introduction to the Constitution of South Africa and constitutional damages
The Law of Delict – with specific focus on professional medical negligence
Practical expert witness training including:
o the drafting of expert minutes
o undergoing examination-in-chiefo cross-examination
• Professional report writing
A Certificate of Completion will be issued to participants on successful completion of the
programme.
Registration & Fees
Registration closes Thursday 31st October 2019.
The course fee is R 12 850 per person (refreshments and lunch provided) CPD points
For more information or to register email ce.administration@uct.ac.za or visit the website.
Continuing Education Unit
Faculty of Health Sciences | University of Cape Town