TRE Training:TRE® Global Certification Training Program
---
December 11, 2019




Courses
---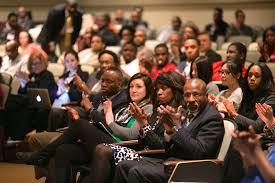 ---
6 – 8 March 2020
Heleen Loubser, Durbanville, Cape Town
Are you looking for that 'missing technique' to help your clients to address stress and trauma in a more holistic way?
TRE® is a revolutionary modality that also addresses trauma and stress on a deep body level. The integrative use of therapies to address the mind-body interaction is becoming vital in the resolution of trauma. New research shows how trauma affects the brain and body and that talking about the traumatic event is not enough to heal the instinctive neurological, physical and hormonal responses of bodies that happen during trauma.
When people experience stress and trauma their bodies instinctively react with a fight/flight/freeze response. This response release chemicals like adrenaline in the body and cause  deep muscle contractions to protect the body. Those who experience chronic stress or trauma without being able to release the muscle tension and reduce the chemical load can experience physical and emotional symptoms as well as health problems in the long term. Dr David Bercelli, the founder of TRE®, discovered that TRE® initiates a discharge of the stored physical tension associated with the traumatic event. This is the body's natural way of releasing stress patterns and bringing the nervous system and stress hormones back to balance.
Due to the complexity of trauma, no one method works for everyone. What works best is different therapeutic techniques that a therapist can apply to help a traumatized client.  A holistic approach by using different modalities gives the client best chance to healing. TRE® can be a useful tool to address tension and  trauma in the body and tap into the bodies self-healing potential. It can be used in combination with other modalities for dealing with issues like daily stress, anxiety, anger, physical and emotional traumas and PTSD.
The internationally accredited TRE® Global Certification Training Program is a experiential process that enables you to use TRE® for your self as well as for your clients.
Find out more about TRE®   www.treforall.org

Scroll down to the bottom to find what others have to say about TRE®
PRE-REQUISITE TO ENROLLMENT:
Registered at a professional board (e.g. Psychologists, Doctors, Physiotherapists, Social Workers, Counselors, chiropractors, coaches, teachers);
Pre-training evaluation (completion of an application form).
The Global Certification Training Programme consists of two modules of 3 days each and supervision sessions (between 20-30 hours) which take place over a period of 6 to 10 months. The length of the training period will be dependent on each person's level of expertise and personal progress. Additional sessions or assignments may be added at the Certification Trainer's discretion.
MODULE 1: 
3 day training:  Friday 6 March 2020 – Sunday 8 March 2020.
Part time supervision process which consists of group and individual sessions.
Provisional dates for group supervisions are Saturdays: 4 April, 9 May and 6 June.
The focus is on your personal TRE® process,  how the brain and body react to stress and trauma, teaching TRE® to your clients and how to integrate TRE® with other modalities.
MODULE 2:
3 day training: Friday 24 July 2020 – Sunday 26 July 2020
Part-time supervision process, which consist of group and individual sessions.
Provisional dates for group supervision are Saturdays:  5 September, 3 October and                  7 November.
The focus is on deepening your personal TRE® process, learning TRE® modifications and interventions, how the tremor response works, the role of fascia in TRE® and teaching TRE® to groups.
TRAINING INCLUDES:
Training manual and materials
Supervision & certification
CPD points for Health Professionals:

 HPCSA ˆ total of 36 points (18 CPD points for Module 1 and 18 CPD points for Module 2)
AHPCSA:  1 CEU per hour (this is capped at 20 CEU's per CPD cycle)

Refreshments and meals
Internationally accredited certification
Becoming part of a growing TRE® community (TRE® now worldwide in 60 countries)
Enrollment fee of $15.00 to TRE® for All for registration on international site.
EARLY BIRD FEE: 
Module 1:  R4 200.00 to be paid by 10 January 2020
Module 2:  R4 200.00 to be paid by 1 June 2020
STANDARD RATE:
Module 1:      R4 500.00 to be paid by 7 February 2020
Module 2:      R4 500.00 to be paid by 6 July 2019
Supervision:  R1 300.00 a day, to be paid with every supervision date.
JOIN US IN DURBANVILLE, CAPE TOWN
30 HIBISCUS STREET
TRE® International Certification Trainer:  Heleen Loubser
Heleen Loubser is a Clinical Psychologist in private practice in Durbanville.  She was trained in TRE® by the founder, Dr David Bercelli.  After her training she was certified to do TRE® training in SA.  She has not only trained people in TRE® but also gave various national and international presentations on TRE®.  She also wrote 2 chapters about the effect of trauma on the body and different body psycho-therapies in a book – Military Psychology for Africa.  Apart from training in TRE® she is also qualified in Somatic Experiencing® (Advance), EMDR & EMI (Advance), Hypnotherapy (Advance), BWRT (Level 2) and Energy Psychology.
TESTIMONIALS
1. The most beneficial of the TRE® training was how i can integrate it with existing expertise.  The body based perspective of therapy was enhanced and reinforced my belief and buy in.  Heleen is an exceptionally skilled and competent trainer and therapist.  She is an asset to TRE®.
Pauli Geldenhuis (Psycholosist, Somerset West)
2.  I learnt that the body has a natural way of releasing stress.  TRE® can be used on almost everybody, anywhere.  This was a very valuable training opportunity and I will highly recommend this to all.  The course is perfect.
Tershia de Wet (Life coach, Somerset-Wes)
3.  The TRE® training opened up a whole new aspect of doing therapy.  The trainer (Heleen) integrated the method very good with reality and made it practical.  She had a very good balance between theory and practice.  The individual supervision also helped to integrate the process into our own growth.
Magriet Oberholster (Psychologist, Mossel Bay).
4.  The TRE training was the BEST thing I could do to add unmeasurable value to my my practice.
Isela Burger (Physiotherapist, Durbanville).
5.  The benefit of the TRE® training includes a personal growth that has come with being more regulated at present.  Excellent facilitation and I loved the course.  I am using it a lot in my practice.
Lesley Chorn (Psychologist, Plumstead).
6.  Heleen was an excellent, knowledgeable presenter who patiently answered all our questions (and I ask a lot).  She was very grounded and made us feel safe enough as a group to enjoy the process and find therapeutic value in the TRE® sessions.  I found Heleen's extensive knowledge on trauma and practical case study examples the most beneficial.  The training was excellent.
Maria Cloete (Clinic Psychologist, Bellville)
7.  The training was beneficial as it allowed for practice.  Then included a personal journey that was well integrated with the academic side.  The training was well presented and well held together.
Linnèa Potgieter (Psychologist, Durbanville.).
8.  TRE® was a very timeous discovery for me.  After years of working with trauma survivors, I was desperate to find something that could help my clients discharge the trauma and tension from their bodies while processing it on a neurological level.  TRE® was a wonderful discovery that revolutionized my personal and professional life.  Now I had a tool that could help me and my clients to process stress and trauma on multiple levels.  It is also very easy to integrate TRE® with other therapeutic modalities.  Not only could I help my clients better by including the body in the therapeutic process, but it was also a tool they could use to help themselves.
Minnie Loubser (Clinical Psychologist, Stellenbosch)
9.  Case studies / examples were used throughout and made the training engaging and clear in terms of practical application.  A comfortable and supportive training environment was created.  There was an openness of each participant to grow and grapple with challenges which I think was directly because of the comfortable group space created by Heleen.
Liani Joubert (Clinical Psychologist, Bellville)
Clients:
1.  "When I met Heleen I was fighting a deep and terrifying part of my history.  Something I had buried so deep in my subconscious that it was paralyzing aspects of my life.  primarily my ability to feel affection, my self-worth and complete lack of sexual or intimate contact or feelings.  Conventional treatment wouldn't, have been of any use as I had built such impenetrable walls around my inner-self.  Heleen began my treatment with TRE® as we needed to dig out the suppressed emotions so that we could eventually face them with other means.  Once Heleen felt that I was sufficiently far along the path towards recovery she decided to bring in other treatments such as hypnosis and more traditional methods of emotional healing.  These combinations of tools were able to shift major barriers, boosting my recovery."
Female client (30 yrs)
2.  "Heleen, first of all I'd like to thank you so much for the amazing work you've being doing with me! It's literally changed my life.  As you aware I've been suffering for 2 years from what they diagnosed as vertigo but after numerous expert medical specialist treating me they were not able to find anything wrong with me.  I use to get the attacks every 3 months and I wouldn't be able to get out of bed for like 5 days at a time. The attacks were becoming more frequent; of which I had no control or no idea when it would take me! Then a Dr. referred me to you as she was convinced it was stress related. I was also not able to loose weight even though I was eating correctly and exercising! When I started seeing you, you introduced me to TRE® together with other methods of dealing with my stress, which was mostly work related. After starting the TRE®,  I haven't had an attack since the 4th January 2013! It has so change the quality of my life which I I'm eternally grateful for! I do the TRE® at least 3 times a week and it's working for me!Thank you for equipping me with this tool to manage my stress."
Female client (36yr)
3.  "I underwent shoulder surgery and after several examinations, medication, medical, physiotherapy and biokinetic tests there was no improvement.  I was referred to Heleen Loubser by the orthopedist to help me handle the whole situation better.  I started with TRE® and my left shoulder began to tremor uncontrollably, later my shoulder only trembled slightly. While I was working on TRE®, I also went twice to a biokinetics twice and twice to the physiotherapist. They gave me exercises to do at home that I didn't do because I had practiced hard the previous times and it didn't help. My shoulder started to get better after the TRE® sessions. During an EMI and SE session focused on emotional trauma, my left shoulder and arm began to tremor a lot for a long time.  I have no pain and full movement after this session up to today. This is a great relief to me as I struggled with it for 4 years.  The TRE® session definitely helped heal my shoulder. I would recommend that the value of TRE® sessions should not be underestimated and I believe that it can be of great help to people who are in similar situations or have any other problems that medical science cannot explain."
Female client (50 yrs)
4.  "Nooit in my lewe het ek ooit gedroom om 'n sielkundige te gaan sien oor 'n seer kakebeen nie.  Na 'n paar tandartsafsprake (ek het einde laaste 'n mondstuk gkery om te verseker dat ek nie onwetend kners op my tande nie), 'n besoek by 'n mond- en kaakspesialis, asook behandeling by 'n fisioterapeut, was ek raadop en het al hoe meer gesukkel om te eet of te kou.  Die fisioterapeut het my verwys na 'n sielkundige met TRE gebruik in haar behandeling.  Die eerste keer wat ek die video gesien het oor TRE® was ek baie teleurgesteld en wou ek nie teruggaan nie, maar ek was raadop.  Ek was verstom toe ek gedurende die sessies agterkom hoeveel trauma het mens in jou lewe en dit word net alles opgekrop.  Toe het TRE® eers begin sin maak.  Drie maande later eet ek sonder enige ongemak en pas TRE® daagliks toe terwyl ek TV kyk en terwyl ek voor die rekenaar sit en werk."
Male client (60 yrs)
5.  "I am filled with gratitude to have been introduced to TRE® by my physio, who was trained by Heleen Loubser, have been seeing for back, sciatica pain. TRE® has truly been an amazing tool to have and the missing tool I needed in my toolbox.  I was nervous when I first heard about TRE® but coming from my physio whom I trust fully I decided to give it a try. I have never been sorry, the benefits are numerous. Having struggled with depression and anxiety practicing TRE® calms and relaxes me.  My sleep has also improved, no more insomnia and it is so much deeper. Better sleep leads to a better day so really my whole life has improved.  It is actually so amazing my body knows exactly what to do to release tension. I believe wholeheartedly that TRE® is a gift from God. TRE® releases muscle stiffness and pain, I also feel it reduces inflammation. I am no longer taking any anti depressants and don't believe that I ever will need them again.  My body feels more relaxed and I feel more free and confident. TRE® is so natural and I am learning to listen to my body, it knows how to stay grounded during the process. There is so much life to be enjoyed and with regular practice of TRE® I am ready to embrace it all.  TRE® has helped me to be a better me!"