Malingering: Are your patients deceiving you?
---
July 12, 2018




Courses
---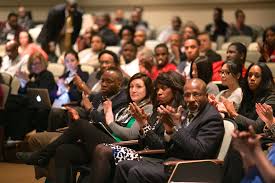 ---
17 November 2018 

6 CPD Points Accredited
There are several reasons why patients might want to feign cognitive impairment, such as to get out of trouble, to gain attention/sympathy or for financial gain.  It is the responsibility of the psychologist conducting a cognitive assessment, to know when and how to assess for malingering and when and how to report it.

Workshop content:

Learn how to discern true from malingered cognitive deficits in patients referred for:

Brain injury assessments for personal injury and/or medical negligence claims;

Disability Assessments;

ADHD assessments (with the aim of receiving stimulant medication);

Criminal liability assessments;

Competence to stand trial;

Pain and fatigue-related medical disorders and

Psychiatric assessments.

Find out:

How common misperceptions of brain functioning can alert psychologists to feigned cognitive impairment;

What behavioural signs should raise suspicion of malingering;

If/how/from what age children malinger;

How language and level/quality of education affects malingering evaluations in the South African context and

Acceptable and unacceptable criteria for a finding of "probably malingering".

Receive tips on:

How to address suspected malingering in a report and

How to give feedback about suspected malingering to patients and

The importance of treating patients with respect despite suspected malingering.

Venues, Dates and Cost:

17 November 2018 in Pretoria

Cost: R2 800-00

Who should attend?

Psychologists, psychology students and others who are interested in:

Medico-legal assessments;

Disability claims;

ADHD assessments;

Criminal matters;

Psychiatric assessments;

Psychosomatic complaints and

Medically unexplained symptoms.

CPD certification:

6 General CEU's accredited ( Accreditation number: PS8002/011/04/2018)

Registration:

To register for the workshop, please complete the attached form and send it to Nicolize at training@mindmuzik.com.

Enquiries:

For questions regarding the workshop content, e-mail Sharon: sharon@neuropsychologysa.co.za

For questions about attendance and registration, e-mail: Nicolize training@mindmuzik.com

About the presenter:

Dr Sharon Truter is a Counselling Psychologist with expertise in neuropsychology.  She runs a neuropsychology practice at the Neuro-Network Centre in Somerset West, where she assesses patients, trains psychologists in neuropsychology and conducts research in the field.  She is a Full Member of the South African Clinical Neuropsychological Association (SACNA) and founder and organiser of NeuropsychologySA.  She has a special interest in the application of neuropsychology in linguistically, educationally and culturally diverse populations.