Understanding LISTENING & LITERACY as the foundation for Learning
---
August 29, 2018




Notices,Uncategorized,Workshops
---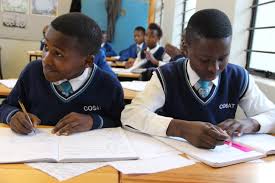 ---
Have you HEARD???
Up to 7% of children in each class struggle with Auditory Processing Difficulties
25% of children under the age of 7 in each class will experience fluctuating hearing loss, which will create significant barriers to learning
56% of children will not have mastered the minimum reading requirement by the time they leave Primary School.
We hear with our ears but
we listen with …. our brains!
We see with our eyes but
we read with… our brains!
Learning to Listen and Read involves complex brain processes, influenced by many environmental, genetic, social and economic variables and often, co- morbid learning challenges. These challenge our professional ability to ascertain the real cause for the presenting problem and even to pick up the real presenting problem…
putting effective intervention at risk!
He can read perfectly well, but by the time he reaches the end, he's forgotten what he's read!
He does so well in spelling tests and creative writing tasks but bombs out on comprehensions!
He's so intelligent, yet is below his peers academically.
She knows what she needs to do, but struggles to do it!
He stares at me intently when I talk, but then can't remember what to do!
She can work on her own for hours but is always so distracted when I try and talk to her.
"I did learn for the test, I just didn't remember the answer!" 
Can YOU explain these challenges?
Autistic Spectrum Disorder?
Attention Deficit Disorder?
Auditory Processing Disorder?
Poor Auditory Memory?
Hyperlexia?
Visual Processing Difficulties?
Poor Processing Speed?
Glue Ear?
Lazy?
Low IQ?
All of the above? 
Reading failure is not always DYSLEXIA
and
While human hearing has not changed, the sources of sound and modern technology has, making learning to listen much more challenging
for ALL young children today.

Amidst all the uncertainty, what we do know for certain is that…
Listening and Literacy are deeply interconnected and together have a significant impact on Learning.
Academically, children who are not reading on grade level by the end of third gradestruggle in EVERY class, year after year, because over  85 percent of the curriculum is taught by reading.
Low achievement in reading is also the common denominator in school discipline, attendance and dropout problems.
AND….
Third graders who cannot read on grade level today are on track to become our nation's lowest income, least skilled citizens.
Reading is a prerequisite for most adult employment, continued personal achievement and for a continued democracy.
Some countries even use their elementary students' reading failure rates to predict future prison sizes because
"85% of all juveniles who come into contact with the juvenile court system are functionally illiterate …"
and in South Africa…
 
8 out of 10 grade 4 learners cannot read for meaning!

With such overwhelming statistics, Paediatric professionals cannot afford to remain uninformed….
Are YOU informed?? And UP TO DATE??
PROFESSIONAL MINDS is  committed to keeping you upskilled and up to date!
We are proud to present…
Have you HEARD
or
Can't you READ?
Understanding LISTENING & LITERACY as the foundation for Learning
Date: Sunday 28 October – Cape Town
Time: 08h00 – 17h00
Venue: Century City Conference Centre
No 4 Energy Lane, Bridgeways Precinct, Century City, 7441
CPD:  Therapists will be accredited with 7-10 HPCSA CPD points for attending
the "Have you HEARD or Can't you READ" conference.
Educators now requiring CPD points, will be accredited with SACE CPD
points for attending the ""Have you HEARD or Can't you
READ" conference.

FEATURING:
Dr LINDSAY PEER CBE-  International expert from the UK
Dr Lindsay Peer is an Educational Psychologist, Speaker, Author and Expert witness.  She is widely recognized as an expert on Dyslexia, Special Educational Needs and Mainstream Education. In 2002, she was appointed CBE for services to Education & Dyslexia. (CBE- is a British honour of the Queen; "Commander of the most Excellent Order of the British Empire"- an order of chivalry in the British and other Commonwealth honours systems). In 2011, she was awarded the Outstanding Lifetime Academic Achievement Award by the British Dyslexia Association. She also received a Science Council 2017 Chartered Science CPD award Commendation.
Dr Peer has advised governments, policy makers, local authorities, educational institutions and children, therapists and families. She is a sought after keynote speaker at many international conferences and has published many articles, papers and books- both theoretical and practical- including the first ground-breaking book linking 'Glue Ear' with Dyslexia .  
Dr Peer held the post of Education, Director and Deputy CEO at the British Dyslexia Association until August 2003, following 20 years of practice as an Educator, Teacher-Trainer and SENCO in schools. She also has experience working with dyslexic bi/multilingual learners and those learning English as an additional language. 
 
PAULINE GRANT- international APD expert from the UK
Pauline Grant is an international expert on Auditory Processing Disorder and it's Educational Management.  She is the Principal Education Consultant for hearing and listening at "Listen to Learn" in the UK. She advises ASEND on Deaf Education and APD and is the immediate Past Chairperson of the British Society of Audiology Auditory Processing Disorder (APD) Group.
Pauline has a special interest in children who find it hard to listen and concentrate at school – even if they have normal hearing.  She is specialized in a range of interventions to help improve Working Memory, Listening and Attention skills and is also a certified provider of The Listening Program (TLP). In 2005, Pauline was invited to join the British Society of Audiology APD Research Group to advise on Educational Management of APD.
 
Pauline is a highly respected and sought after presenter and has been invited to speak at numerous conferences in the UK and Europe as well as to Educators, Audiologists, Doctors, Therapists and Parents. She has lectured at University College London for their Master Classes in Audiology and is a supervisor for the University of Birmingham Masters Degree in Deaf Education. .
 
YOU DON'T WANT TO MISS THIS!!!
1 DAY ONLY! 
LIMITED SPACE!

 The Course
HAVE you HEARD or CAN'T you READ?  is an outstanding, new one day course, essential for anyone working with children today. Guaranteed to stimulate and inspire, empower and equip, this incredible course, offering you access to two of the UK's most highly respected experts, is a golden opportunity to learn from the top about the most critical skills required for learning and life success.
 
In SA for just one week, PROFESSIONAL MINDS will be hosting Pauline Grant and Dr Lindsay Peer CBE, who will update us with all the current research, clarify all uncertainty and  explore the skills of  LISTENING and LITERACY. The course will address where breakdowns happen, (including Auditory Processing Difficulties and Dyslexia), how to correctly identify these and the impact that these deficits have on learning and function. The course will also look at the impact of technology and how this is altering brain structure. Based on feedback from the recent BDA international conference, delegates will also gain insight into a critical piece in this puzzle- understanding the link between Literacy, Learning and Emotional Well-being (Childhood Depression, Anxiety).
 
Whilst offering thorough insight into Listening and Reading difficulties, the course will also FOCUS  on equipping professionals with PRACTICAL strategies and techniques to effectively identify and intervene across the different learning stages (junior vs senior primary) and most importantly, on how to bypass challenges in these areas to offer children an alternate pathway to learn. The highlight of the day will be a sneak preview into an Alternative Programme for Literacy – A 'taster' of an exciting new method prior to publication in the UK!

Other areas to be covered at the course include:
Early risk factors for Listening and Literacy Deficits
What is the difference between Hearing and Listening
What prevents children with normal hearing from becoming good listeners
When Failure to read is not Dyslexia
Differential Diagnoses, Co-morbidities and how to distinguish between them
Bilingualism
Helping children to listen for meaning, understanding and recall
 
HAVE you HEARD or CANT you READ? brought to you by Professional Minds, promises to be an informative and empowering event, inspiring South African Paediatric Professionals, with the latest research and information and a 5 star conference experience that is guaranteed to uplift, engage and inspire!
 
Don't miss this GOLDEN opportunity…
Space is Limited! Book Now!
Who should attend?
Doctors
Neurologists
Psychiatrists
Paediatricians
Developmental Specialists
Occupational Therapists
Psychologists
Social Workers
Speech Therapists
Physiotherapists
Nutritionists
Parents
School Principals
Special Needs Coordinators
Teachers

NOW with CREDIT CARD FACILITIES

Cost:                                                      

Cost:                                                                                                R1495 pp
Early Bird Discounted Rate (if payment before 15 Sept):                      R 1350 pp
Special Group rate (for a group of 4 or more delegates, after 15 Sept):      R1375 pp
 
BOOKINGS CLOSE: 14 October 2018 (Cape Town)
 

Bank Details:
Professional Minds
Absa Bank
Account number: 408 468 1882
Please use your name and surname as a reference.
Branch Code: 632005


PLEASE BOOK ONLINE HERE
Please email your proof of payment (using your name as a reference), so that your seat can be reserved.
No refunds will be given if cancellations are received after 14 October 2018.

For further information:
Email: bookings@professionalminds.co.za
Haley: 084 581 7557 Cornelia 084 367 5168
Fax: 0865 845 688

If you no longer want to receive emails from Professional Minds please reply with "Unsubscribe" in the subject line.