Applied Psychoneuro-immunology Expanding consciousness: May 2020
---
February 11, 2020




Lectures,Training,Workshops
---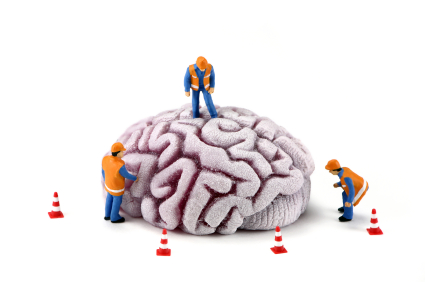 ---
Clinical Solutions Proudly Presents

With
Dr Ian Weinberg, Neurosurgeon

WHAT IS PSYCHONEURO-IMMUNOLOGY?

Psychoneuro-immunology (PNI), is the study of the interaction between psychological processes and
the nervous and immune systems of the human body.  PNI takes an interdisciplinary approach,
incorporating psychology, neuroscience, immunology, physiology, genetics and pharmacology.

COURSE DESCRIPTION
This three-day seminar spread over Friday evening, Saturday and Sunday half a day.  The course deals
with the integration of neuro-physiology and its neuro-immune connections.
In a series of talks we will explore the chemistry which mediates the effects of mind states on the body: psychoneuroimmunology or PNI. The talks and demonstrations will show that we can attain optimal
wellness and performance by getting to know our temperament and personality traits; by being more
present-minded; and through sensible, informed ways of living and behaving.
This course will take you on a unique journey of discovery.  The first part of the journey will be to
introduce you to the functions of the brain and its connections to your body. Thereafter you will be
guided through the mind states, their origins and their influences. This leads into the next phase
which is the tools for intervention, designed to empower you to optimize your mind states and enhance
body vitality. Finally, and unique to this course, you will be introduced to neurophysics – the study of
the influences of consciousness on the environment beyond your own body.
ABOUT THE PRESENTER
Dr Ian Weinberg, one of the leading authorities on the subject of psychoneuro-
immunology (PNI).  PNI, is the scientific study of the influence of the mind on the
immune system.
Dr Ian Weinberg is a practicing neurosurgeon, he is passionate about human
consciousness and he developed a comprehensive coaching programme based
around this in 1992.  Over the years, this has evolved into what you will learn
about in this course.
In addition to his neurosurgery private practice in Johannesburg, Dr Weinberg
facilitates corporate workshops as well as accredited workshops for the training
of life coaches.
DATES AND TIMES

Friday 08 May, 5:30 pm – 7:30 pm
Saturday 09 May, 8:30 am – 5:00 pm
Sunday 10 May, 8:30 am – 12:30 pm
20 Ceus, accredited also for Psychologists

NUMBERS ARE LIMITED.  BOOK NOW TO AVOID DISAPPOINTMENT!
VENUE
Metropolitan Golf Club, Fritz Sonnenberg Road, Mouille Point, Cape Town, 8001
COST
Standard R2450
Early-bird R1 950 valid until Saturday 29th February 2020
For booking please call:
Genene on 082 854 6219, genene@clinisol.co.za
Banking details:  Nedbank, Illovo, Branch code:  197605, Acc:  2976035040