CHILD DEVELOPMENT COURSE
---
December 11, 2019




Courses
---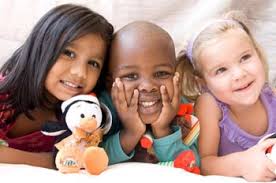 ---
Institute for Psychodynamic
Child Psychotherapy
The Institute of Psychodynamic Psychotherapy (IPCP) (Cape Town) would like to inform clinicians and students of the upcoming 2020 / 2021 Child Development Course. Originally designed by Graham Music, consultant child and adolescent psychotherapist (Tavistock Clinic, London), and author of 'Nurturing Natures', the course offers students an acquaintance with recent and original research in early child development. Papers/texts are prescribed for each of the 14 seminars. The seminars run for 2 hours, and are held on the first Saturday of the relevant months.
IPCP (CT) CHILD DEVELOPMENT COURSE – proposed seminars
Developmental research & pre-natal life
The importance of very early experience
Attachment theory
Neurobiology & early development
Culture, diversity & developmental issues
Language, empathy & other minds
Memory & internal representations of relationships
Early defences
Play, creativity & flexibility
Adolescence & early adulthood
Humans as a group species
Gender, sexuality & the role of the father
Moral development
Maltreatment & resilience
Proposed dates: February 2020 – June 2021
Venue:  (TBC)
Cost: R3500.00 for 14 seminars; students and interns R1750.00 (TBC).
CPD: (will be) applied for
Course Coordinator: Bea Wirz, can be contacted for further information at bwirz@telkomsa.net