Clinical Communication Skills: George Friday, 11 October & Saturday, 12 October 2019
---
September 18, 2019




Courses
---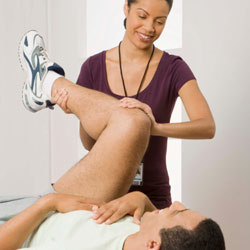 ---
Train Pain is a non-profit organisation that provides innovative pain education for transforming health practice.
Train Pain is the official nominated provider of the Certificate in Pain Management for the Pain Management Physiotherapy Group, a special interest group of the South African Society of Physiotherapy.
Clinical Communication Skills
Module 2
Certificate in Pain Management
George
Friday, 11 October & Saturday, 12 October 2019
(14 CPD)
If you cannot communicate, it doesn't matter what you know
To be clinically competent we need knowledge, good clinical reasoning and expert physical examination skills but … that is not enough. We also need to be able to conduct a good patient-centred interview and to motivate our patients to change their behaviour. There is a large body of evidence that shows that there are significant problems in our interviews with patients and many of these problems relate to an inadequacy in communication. In fact research is suggesting that up to 70% of medico-legal cases against health care practitioners concern communication issues!
To help in this important area, Train Pain is offering a 2 day experiential workshop focusing on clinician communication skills training. The workshop will be completely interactive, participant centred and experiential.
Voluntary conversion to Level 2 points is done by means of a video assessment
Beverley Bolton is a clinical physiotherapist and teacher in the fields of chronic pain and healthcare communication. She is a founder and director of the non-profit organisation Train Pain Academy, formed to provide collaborative pain education and skills-training to health care professionals managing acute and chronic pain in normal clinical practice. She obtained her MSc Medicine in Pain Management through Sydney University in 2007 and has additional qualifications in Healthcare Communication and Motivational Interviewing. She is the national representative for South Africa and is on the steering committee of EACH (International Association for Communication in Healthcare). She is a member of tEACH; the sub-committee for teachers and is also on the Networking Committee. She is passionate about helping members of the healthcare team develop strong therapeutic alliances to enable behaviour change.
Jacqui Koep has been working as a clinical physiotherapist for the past  25 years. She completed her Masters in Pain Management through the University of Edinburgh in 2013 and appreciates the challenge of applying theoretical principals to real life patients.
Jacqui is passionate about integrative pro-active treatment approaches to facilitate a return to valued activities. She is particularly passionate about communication skills and the use of exercise as treatment.
Date: Friday, 11 October and Saturday, 12 October 2019
Venue:
 George Lodge, George
Course Fees:  
PMPG Members – R 2700.00
All other healthcare professionals –  R 2900.00
To register contact: