The 14th International Association of Medical Regulatory Authorities (IAMRA) International Conference
---
December 11, 2019




Conferences
---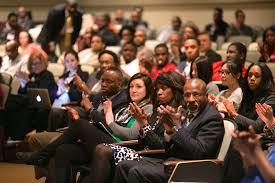 ---

under the theme
"Vision for Health Practitioner Regulation Beyond 20/20"
will be hosted by the Health Professions Council of South Africa (HPCSA).
The conference will be taking place from 15th – 18thSeptember 2020
at the Sandton Convention Centre, Johannesburg, South Africa.
We live in an era where the practice of medicine is changing rapidly, technology is pervasive, team base care is a norm and we hope at this conference, all these matters will be discussed.
The changing regulatory landscape demands regulatory authorities to be responsive, which is why we hope to connect Health Practitioner Regulators across the globe, to share experience on local and global trends.
The Conference seeks to host Health Regulators, Academics, Health Professionals, Policy Makers and Members of the Public, with the aim of facilitating an exchange of information and meaningful collaboration, which will provide for the development of concepts and new approaches in the regulation of Health Professionals.