Otherways:
---
June 28, 2018




Notices,Uncategorized
---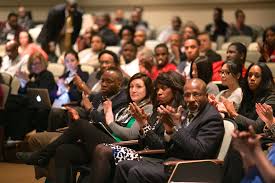 ---
Otherways: where practitioners using other, or non-traditional ways to support psychosocial health in the country have the opportunity to meet , hear about each other anddiscuss options for cooperation and advocacy.
Research and recent tragic media releases demonstrate how under-resourced and ineffective is the South African psychosocial health system. Amongst the obstructions to its efficacy are the bureaucracy and fragmentation of services which not only alienate existing resources but also, in various officious ways, actively impede interdisciplinary cooperation. In addition, and perhaps as a result, service providers, under unnecessarily great pressure to survive, are often unaware of each other and operating in isolation. Like so many things, many creative and inventive approaches are often invented as a response to sad necessity. In a country with 11 official languages and a history of segregated peoples and resources there are many variables that hinder the delivery of decent sustainable Psychosocial services. Innovative solutions to address this treatment gap may include non-verbal techniques (arts, sports, animals), group work, and digital work. Amongst examples of pragmatic interventions are the well-known are Ububele's Babymat project [1]) and the Friendship bench. [2].
We are interested on supporting innovative, non traditional work being done in this country. In response we are proposing two events, in Johannesburg and Cape Town on the 14th and 21st of July respectively, where various non traditional and creative interventions can meet each other to explore ways of showcasing the excellent work being done with a view to stimulating a model of interdisciplinary support and cooperation.
The meetings will held 14h30 –16h30
14 July Ububele, Kew Johannesburg
21 July Erin Hall, Cape Town
The Agenda
1. Introducing ourselves and our work to each other
2. To discuss the showcasing of such work particularly the opportunities in th upcoming SAPC conference in Johannesburg on the 5 and 6 October 2018.
3. To demonstrate and discuss integrated interdisciplinary psychosocial work i South Africa with a view of developing a co-operative model of such work.
e n
In this way it is hoped that existing non-traditional, and intrinsically South African psychosocial efforts, can be bolstered by being more celebrated and utilised, as well as becoming more articulated and sustainable, with the ultimate goal that our South Africa users are better supported.