POPI Did You Know Series 2018_1: Non-compliance to POPI may cause your medical scheme claims not to be paid
---
June 13, 2018




Notices,Training
---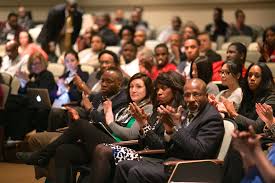 ---
POPI Did You Know Series 2018_1: Non-compliance to POPI may cause your medical scheme claims not to be paid
If a practice cannot show that they are legally compliant, other organisations, like electronic transmission companies, medical schemes, other medical professionals and hospitals cannot legally share personal and patient information with you.
The responsible party must, in terms of a written contract between them and the operator, ensure that the operator which processes personal information for the responsible party establishes and maintains the security measures referred to in section 19. If you can't demonstrate compliance, they can not share information with you! Section 21 is applicable.

Paragraph 39 of the Mediswitch Practitioners Licence Agreement (V2018,1) is another example of the obligations that a responsible party can place on the practice.
Start you compliance program with attending our awareness seminar:
Go Pixel takes pleasure in inviting you to our upcoming POPI training seminar in different towns and cities all over South Africa. Your presented will by adv. Frikkie Marais. This half-day seminar is intended to empower healthcare practice staff to fulfill their duties in terms of PAIA (the Promotion of Access to Information Act), POPI (the Protection of Personal Information Act) and the draft regulations under POPI as well as the National Health Act.
Why you should attend this seminar?
It is a Legal and ethical requirement. See
par 2.3 of the ICD-10 National Task Team's Report:  "Employees of all role players in the health care industry should be trained on the legal and ethical requirements of the protection of personal health information."(2007)
HPCSA Booklet 5: Confidentiality: Protecting and Providing Information: "this means that employees such as clerks and receptionists must also be trained to respect the confidentiality of patients when dealing with personal information."

POPI Act because it is an international standard.
Where & When
Cape Town (N1 City) – Saturday, 7 July 2018 (9h00 – 13h00)
Klerksdorp – Wednesday, 18 July 2018 (17h30 – 21h00)
Pretoria – Saturday, 21 July 2018 (9h00 – 13h00)
Secunda – Monday, 23 July 2018 (17h30 – 21h00)
Bloemfontein – Saturday, 28 July 2018 (9h00 – 13h00)
Roodepoort – Saturday, 25 August 2018 (9h00 – 13h00)
Also in Port Elizabeth, East London, Durban, Pietermaritzburg, Upington, Sandton and Edenvale
Cost: Only R 850.00 per delegate, includes manual, refreshments