SACAP PSYCHOLOGY FESTIVAL May 2018 : Cape Town
---
April 13, 2018




Conferences
---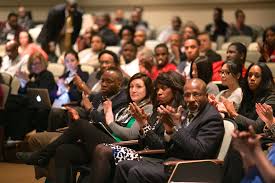 ---



THE 7TH ANNUAL 

FESTIVAL OF LEARNING

 

WILL BE HELD IN JOHANNESBURG ON 17TH AND 18TH OF MAY, AND IN CAPE TOWN ON 24TH AND 25TH OF MAY 2018.

With this year's political transformations raising the hopes and expectations of the Nation, the Festival aims to ignite valuable conversations around the theme, 'The Power to Create Change'. The programme of interactive talks, and panel discussions aimed at exploring how the fields of psychology, counselling and coaching can lead to individual and group transformation for the betterment of society. The Festival of Learning breaks with tradition when it comes to presentation format by focusing on generating dialogues and conversations that directly and meaningfully connect the festival-goers and presenters.
Leading academics and experts, thought leaders and authors will be guiding a variety of dialogues across a wide variety of topics that explore the individual's power to create change in their own life, family, community, workplace and country. Conversations will range from the latest on single parenting and blended families to new perspectives on human sexuality and gender, as well as pioneering initiatives to handle drug use and addiction.

Coaching dialogues will include cutting-edge views on themes such as mindfulness, emotional intelligence, the flow state, leadership, behavior change, virtual coaching, cancer coaching, neuroscience and the roadblocks to change.

For the first time, the 2018 Festival of Learning programme will also include two panel-driven discussions at each event. The focus of the psychology panel will be the fascinating exploration of how psychology and traditional medicine models could co-exist to deliver more healing. The coaching panel will focus on coaching as a powerful tool to enable, facilitate and create change.

The 2018 Festival of Learning hosted by SACAP

JOHANNESBURG
Johannesburg, 17-18 May
Venue: SACAP Campus, Rosebank
Times: 17 May from 5:30pm to 8:30pm / 18 May from 9am to 5pm

CAPE TOWN
Cape Town, 24-25 May
Venue: SACAP Campus, Claremont
Times: 24 May from 5:30pm to 8:30pm / 25 May from 9am to 5pm

TICKET PRICES
Short Talk Programme (evening): R200
Full Day Programme: R200
Student tickets for each event: R80

Costs are R200 for the full-day programme which includes dialogues, panel discussion and the Human Library. Tickets for the short-talk evening programme which includes catering and networking opportunities is R200. There is a special offer for students at R80 per ticket.

Tickets for the 2018 Festival of Learning are available through Webtickets.

http://go.sacap.edu.za/psychology-festival.