Navigating the minefield of COVID-19 numbers
---
May 25, 2020




online talk,Webinar
---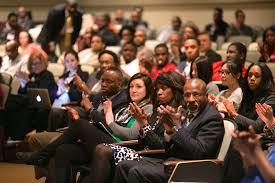 ---
To access factual data points and clinical insights from local and global experts, you're invited to join an audio-visual series of podcasts and webinars that Discovery is hosting in collaboration with SAMA, SAPPF and UFFP.
Register for the webinar
The topic for this webinar is entitled: Navigating the minefield of COVID-19 numbers
Date: 28 May 2020
Time: 19h00
This webinar will be led by Professor Shabir Madhi
Professor Madhi is a professor of Vaccinology at the University of the Witwatersrand. He is certified in Paediatric Infectious disease and currently also holds the posts of Director of the South African Medical Research Council Respiratory and Meningeal Pathogens Research Unit, and National Research Foundation/Department of Science and Technology Research Chair in Vaccine Preventable Diseases. In 2018, he co-founded and is the co-Director of, the African Leadership in Vaccinology Expertise (ALIVE), a flagship program at the University of the Witwatersrand which has as its objective building vaccinology expertise in Africa. He is the Chair of the National Advisory Group on Immunisation (NAGI) in South Africa since February 2018, and previously served as the deputy Chair between 2013-2017. He has served on several WHO advisory and technical committees in the field of pneumonia and vaccines. From 2011 – 2017 he was the Executive Director of the National Institute for Communicable Diseases in South Africa.
The webinar will be accredited for CPD points.
Previous webinar certificates are currently in process and attendees should receive a link for download soon. For any CPD related queries please email: cpd@discovery.co.za